let's chat flowers
You're getting married? Congratulations!
Let's use this down time to dream about & plan your Floral Vision!
There is much we can do via email to get started!
We will send you a little questionnaire – and with this info, we can rather quickly put a Preliminary Floral Plan together for you to review ! Complimentary !
weddings@fromthepottingshed.com
FREE BOUQUET OFFER – when you book your wedding flowers this January (min spend $2000)
PLANNING YOUR WEDDING IN A PANDEMIC – YIKES !
Are you planning your 2021/2022 Wedding? & Worried about committing to your flowers?
Here are some things we are doing to help during the crisis we all find ourselves in!
1     Your Bridal Bouquet, during lockdown is our gift ! (Complimentary)
2     You'll receive a 5% discount when you pay in full
3     or if you like we are setting up monthly payment plans – to ease the financial burden
4     We can meet you in person at Elaine's NEW Studio/School of Flowers once restrictions are lifted or.. virtually on Zoom
& here is something else to think about:  Many 2020 / 2021 couples have now postponed their weddings to a new date – and this is really squeezing our calendar and limiting the number of new weddings we can accept.
So… hoping these helpful measures will encourage you to secure your date with us – before the date is gone !
Let's connect:
   weddings@fromthepottingshed.com
Postponing ? A new date for your wedding??
no worries! 
Let's use this down time to keep dreaming & planning !
Send us your inspirational photos!  & here is what we are doing to be helpful:
We will do our very best to work with you for a new date and move your Floral Plan & Payment to the new date (without a penalty fee). However – we are not issuing refunds.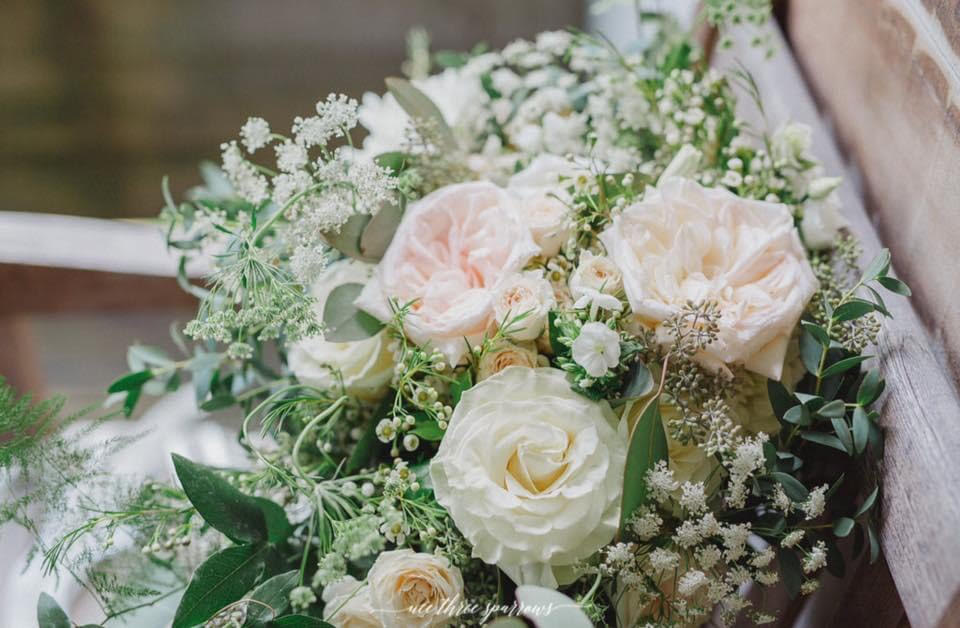 COMING UP soon
Wedding Open House
Join us at our Wedding  Open House !
Date: TBD (after lockdown)
You'll feel like you've walked into a French Flower Market at our NEW Studio/School in Downtown Galt.
& be inspired with our 5 Key Looks for the 2021/2022 Wedding Season! Chat with our Designers about your floral vision! & Let's dream together !
Appointments recommended to accommodate social distancing!
FREE Tickets: weddings@fromthepottingshed.com
Elaine
From The Potting Shed