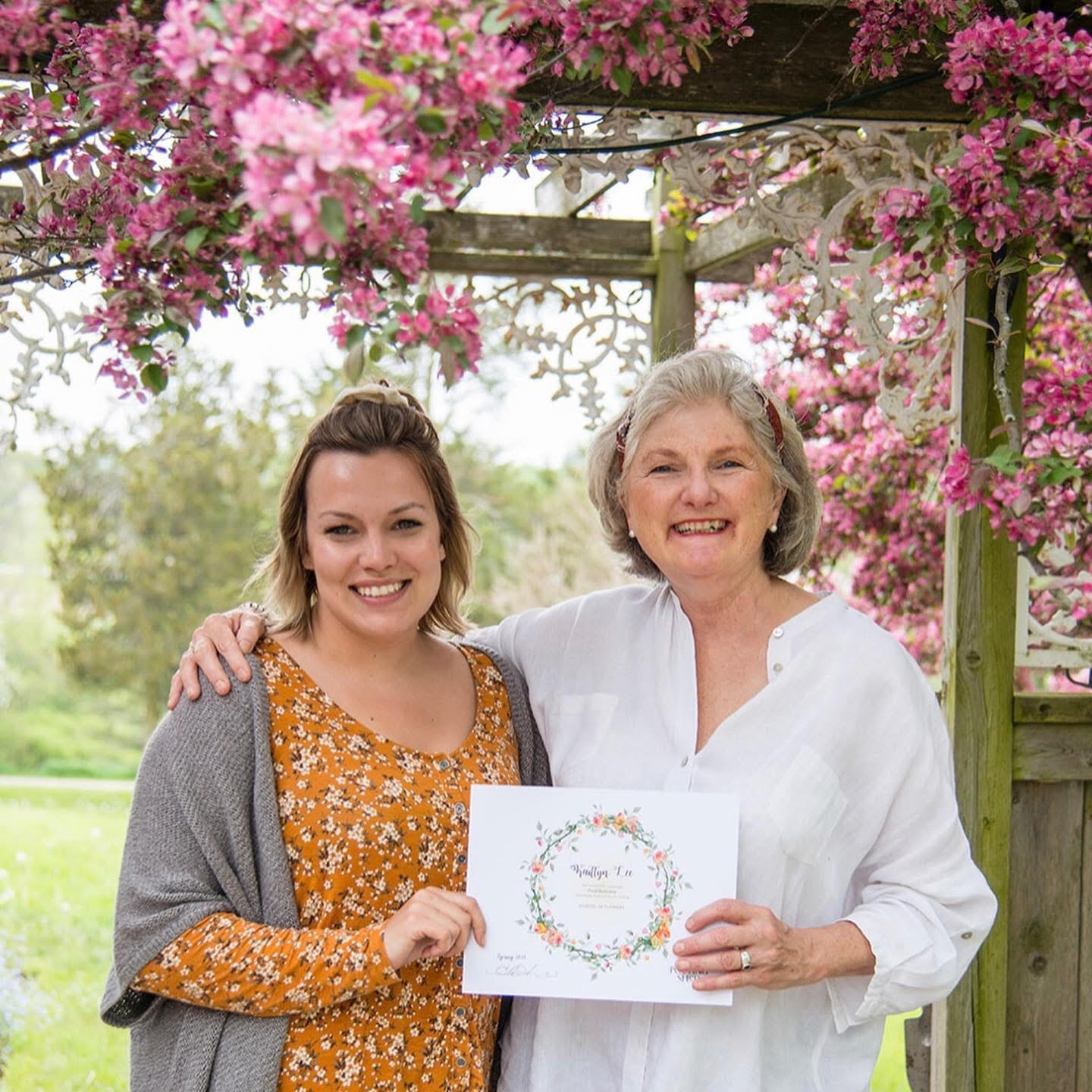 school of flowers
Weddings 201
• Four classes Tuesday evenings, 6:30pm – 9:00pm
• SUMMER & FALL SESSIONS TBA 
• $1095 investment ($795 when you register before January 15) 
• Includes materials, instruction and light refreshments
• Limited to 10 students
You've asked ! & here it is !
Wedding Flowers 201 for students who have already
completed Wedding Flowers 101.
We'll be focused on grand scale floral instalments, intricate
fashion bouquets & over-the-top floral decoratives!
Each week you will design & take home a drop-dead-gorgeous bouquet
& over the four weeks, you'll work as a team to design
over-the-top installations, ceiling treatments. larger scale orbs,
table-scapes and gorgeous ceremony decor.
A different theme will be highlighted each week such as:
Enchanted Garden Style, a recent feature at a Langdon Hall wedding,
1950's tiny details, fashioned after Grace Kelly's wedding – we call it "Return to Grace" and it involves old school techniques with stephanotis and such.
Boho Wedding featuring Dried Flowers
The roaring twenties (it is after all the 100th anniversary!)
You can sign up for one class individually as a fun workshop or earn a FTPS Certificate when you complete the full program. 
More Information
Questions? Ready to Book? elaine@fromthepottingshed.com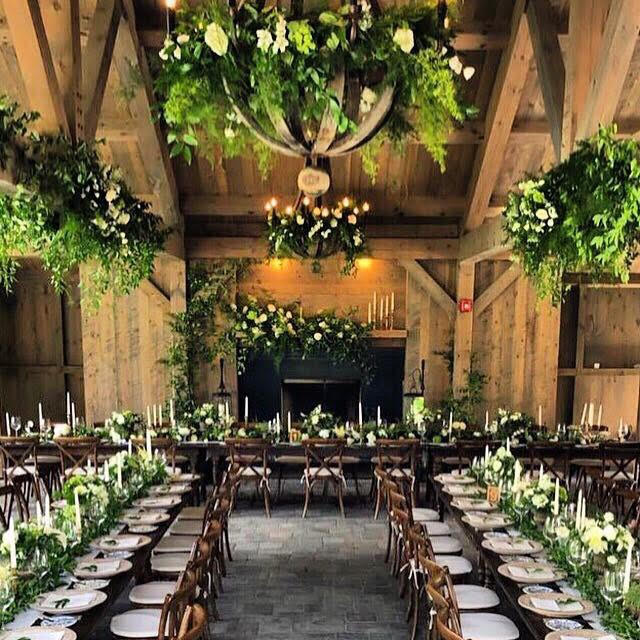 Week one
Enchanted Garden
What an honour and privilege to design this beautiful wedding for a very special bride at Langdon Hall. We've been asked to share our secrets on how to create this mostly foliage look.
On this evening, our focus will be grand scale installations. Hope you're not afraid of a ladder !
Attend just this one class $295 
or …
All Four Tuesday evenings – $1095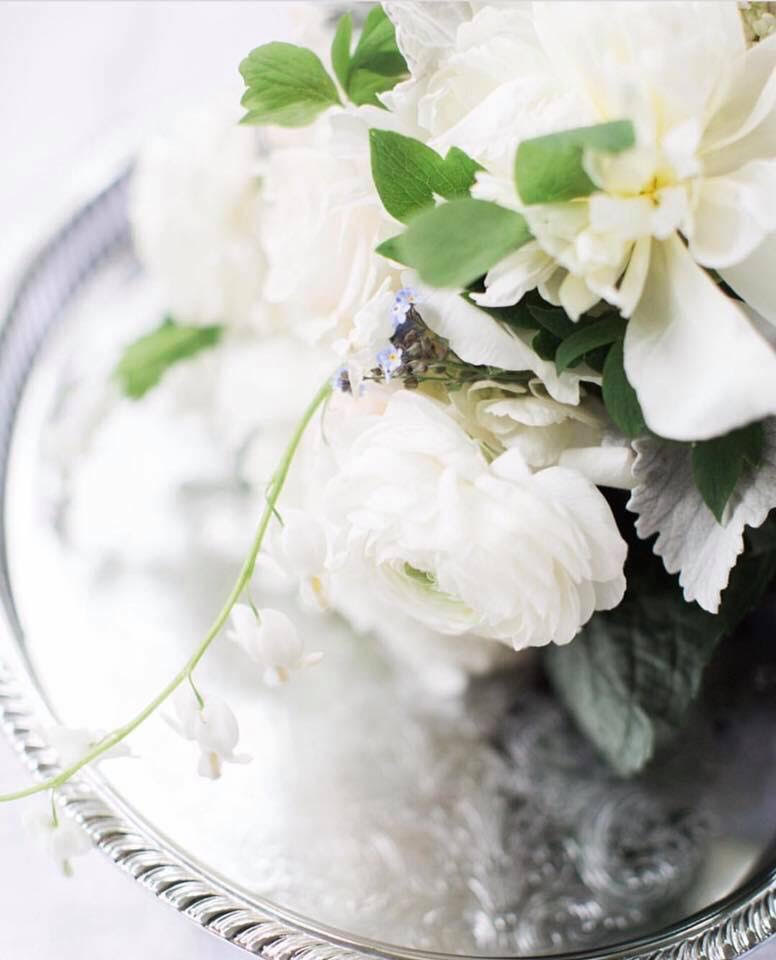 Week two
The Roaring Twenties
Can you believe it has been 100 years since the last roaring twenties? Tonight we will be paying tribute to this ! Think NYC or Downton Abbey 1920's style – glam & glitz !
Attend just this one class $295 
or …
All Four Tuesday evenings – $1095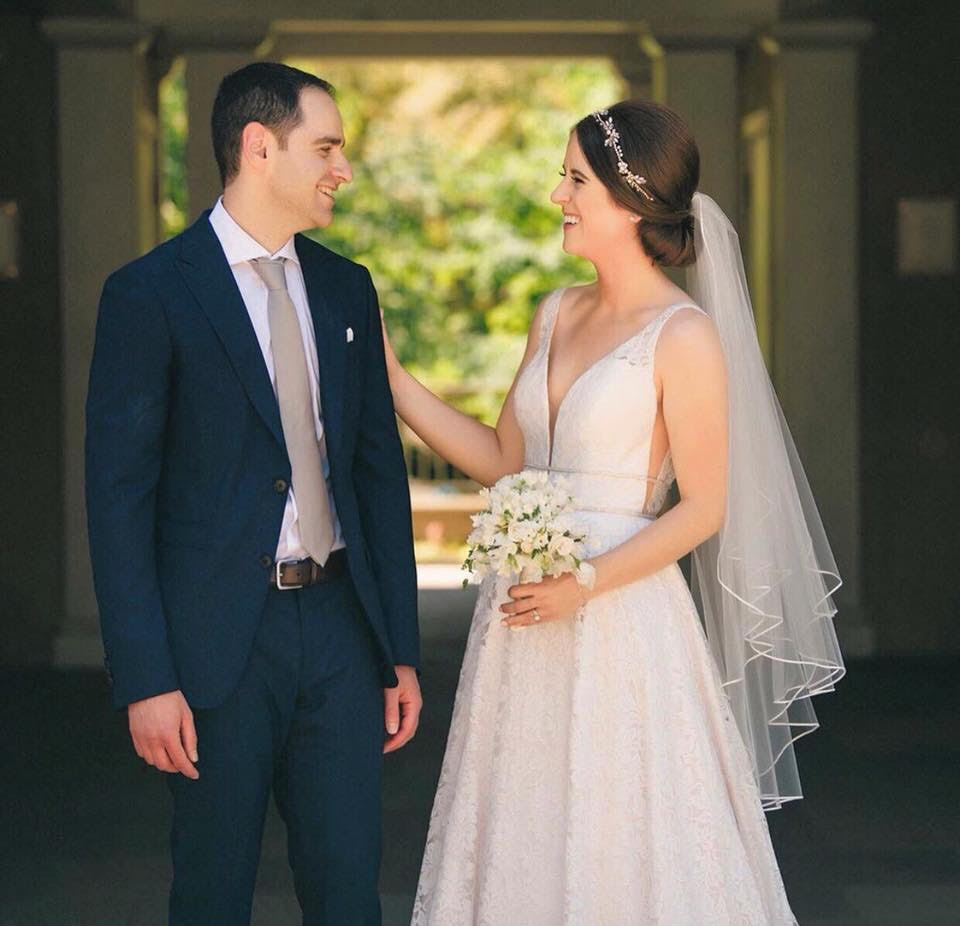 Week three
A Return to Grace
1950's floral style – think Grace Kelly !
Featuring old-style floral techniques using tiny flowers like stephanotis – Elaine learned from her Mother.
Attend just this one class $295 (week three)
or …
All four Tuesday evenings to complete your Wedding Flowers 201 certificate !
$1095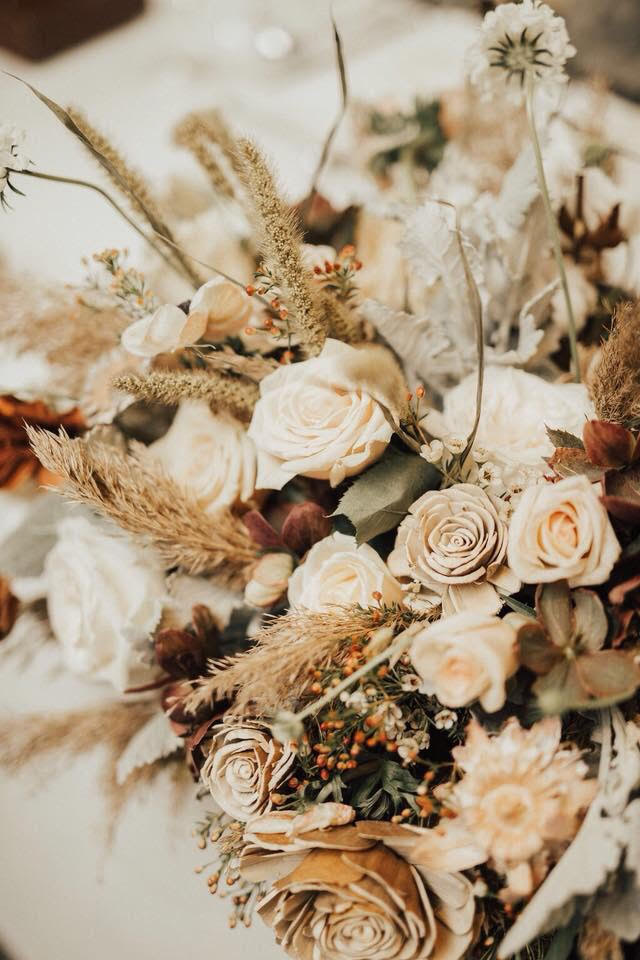 Week four
BoHo Wedding Flowers
This is a real trend you want to learn !
Mix Dried Flowers with grasses and beautiful fresh cuts to create this important look for this year.
Elaine is a bit of an expert on dried flowers. This class will also include a section on how to dry flowers using various tried and true techniques. 
You will even take home your own drying rack full of flowers.